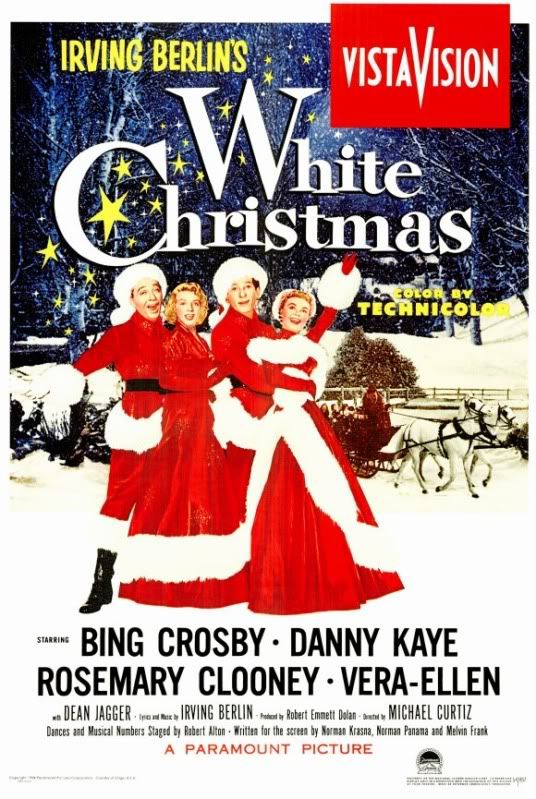 Can anyone imagine a year going by without hearing Bing Crosby sing that song?
Although I like Holiday Inn better (the first black and white film I ever saw, I had just turned two), I prefer the costumes in White Christmas, especially Vera-Ellen's.
The plot, in case you have never seen it, is: Hey kids! Let's put on a musical in the barn to cheer up the old General and reuse the sets from Holiday Inn.
I ended up taking about 300 screen shots. All of the clothes are fantastic and every single aspect of the film is photographed in order to be fully shown off in VistaVision and glorious Technicolor.
What I've remembered the most about the film is that in all of the dancing scenes, the men all wear suede shoes and socks that are dyed to match their trousers. The affect produced is that the legs are one clean line and I don't think that I've ever seen this done before or since in a movie.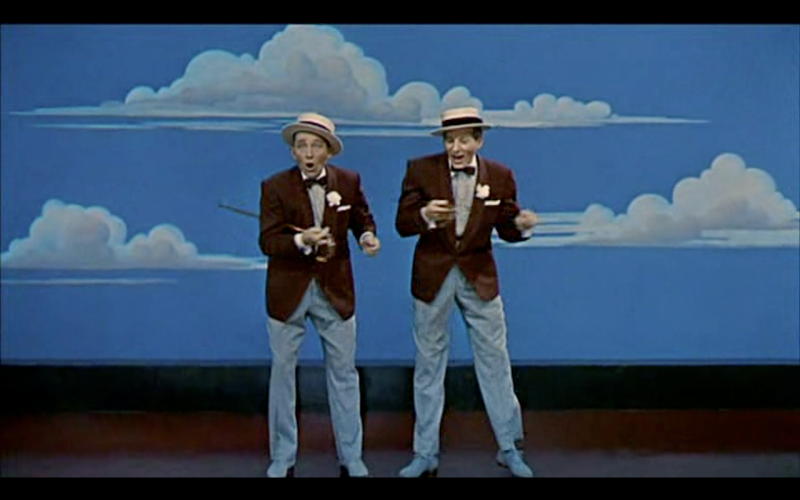 I love the sequined costumes that the slutty chorus girls are wearing
Everything matches!
I love the pink dress. I think that my Barbie had a dress just like it, but I haven't found one for myself yet.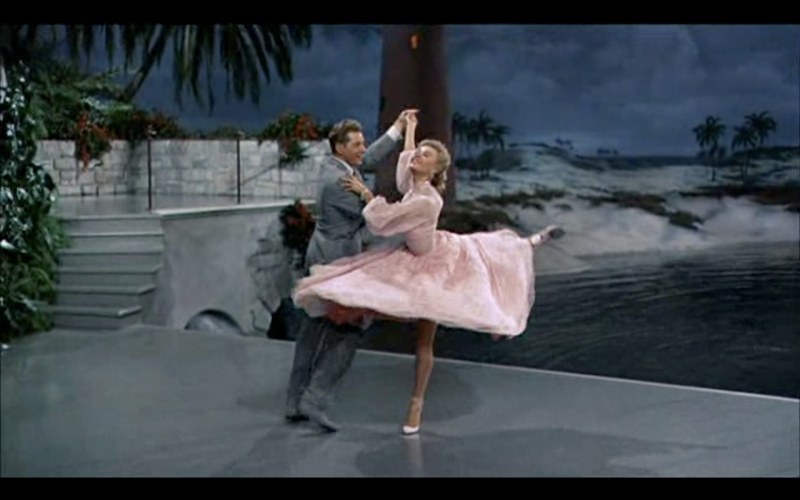 Is it just me, or is that a Christmas Tree on Rosemary Clooney's skirt?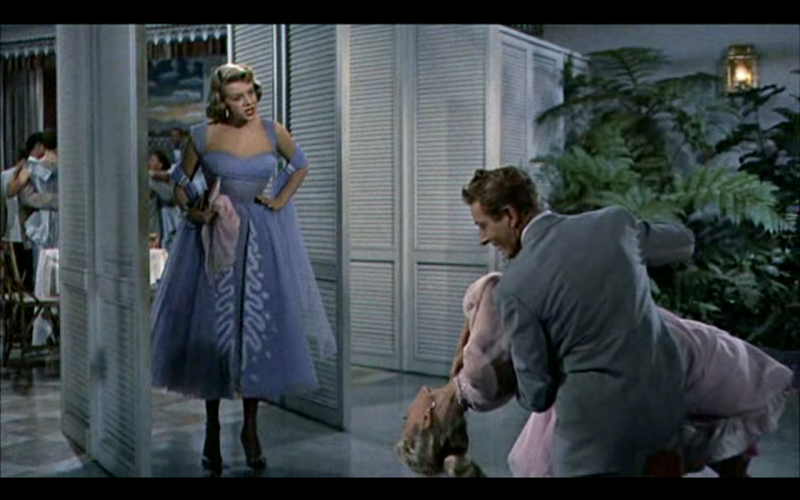 Isn't that just the sweetest detailing on those pyjamas
Oh! French cuffs!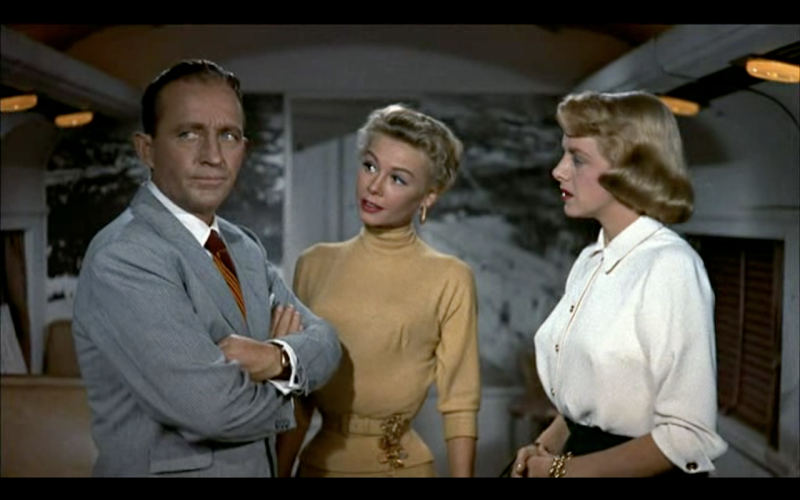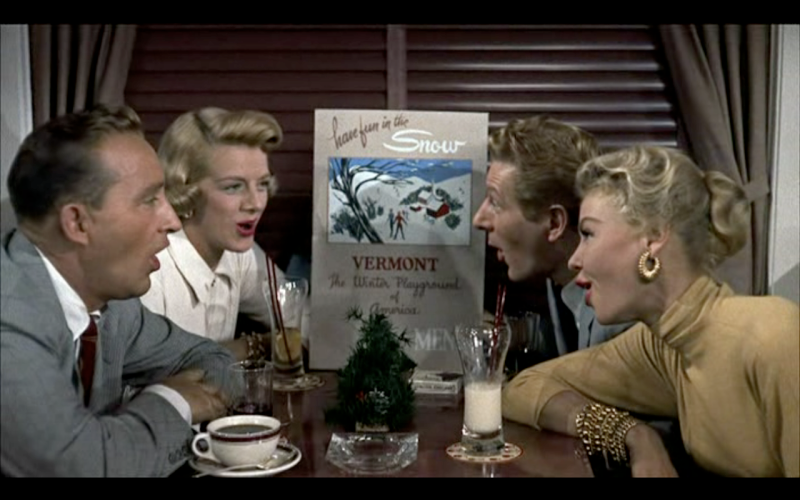 I love this outerwear scene and all of the suitcases that they carried off the train
Sweater over a turtleneck with a pop of a red belt! I must try that.
Don't you just love rehearsal scenes in backstage musicals?
Mary Wickes! One of my favourite character actors ever, especially in The Man Who Came to Dinner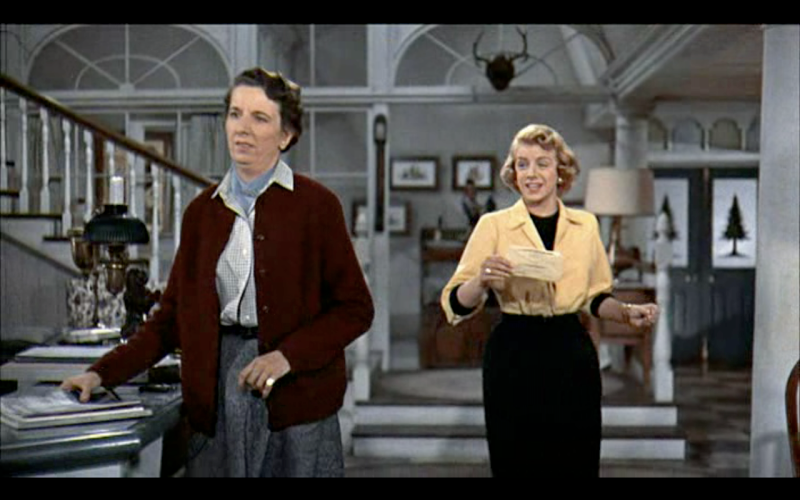 I want that dressing gown!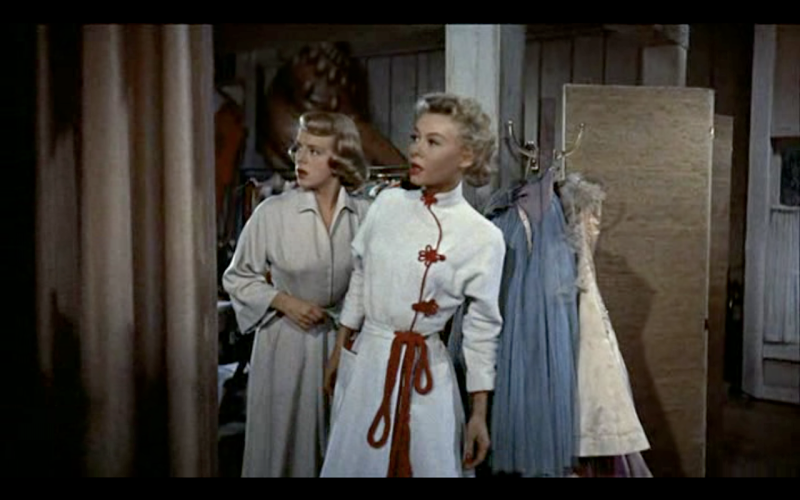 And that sweater!
I really love how cute the General's granddaughter looked, but this dress is my favourite
The most awesome dress in the entire film! It's all in the detail on the neckline.
"Oh Gee, I Wish I Was Back In The Army"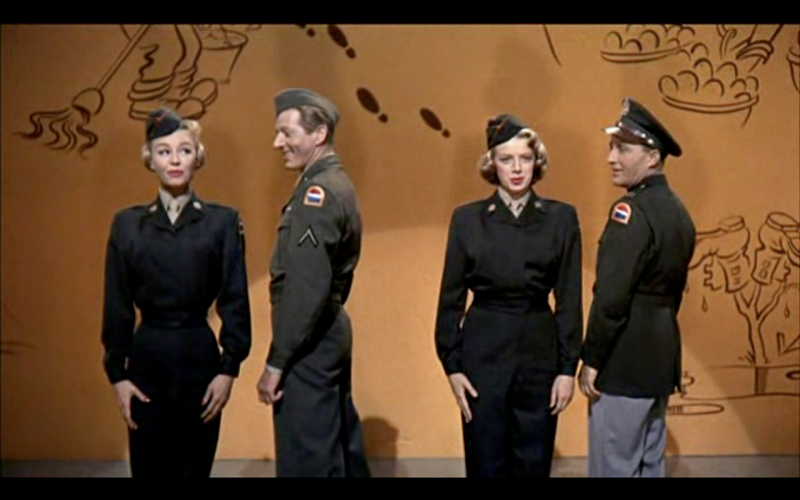 The funniest scene in the film! Apparently it was written quickly and put in after the director saw Mr. Crosby and Mr. Kaye clowning around on set. And Danny Kaye deliberately cracked Bing Crosby up in every take.