While struggling through my end of term papers, I kept coming up with many ideas for new vintage related blog posts (because I am a productive procrastinator). One of which is a new series called "Cinema Tuesdays" and for the rest of this month the series will focus on Christmas films. So, without further adieu, a comedy about the importance of letter writing from 1940:
which Lubitsch called the best picture that he ever made.
Don't you just love how snappy the shop workers dressed and how proudly the shop girl is wearing the fur stole she saved up for and is wearing to work in the middle of summer.
In order to remove the glamour associated with his other pictures, Lubitsch had this off the rack dressed bleached in the sun and altered to fit Miss Sullavan poorly. I just want to get my hands on that rack of leather handbags.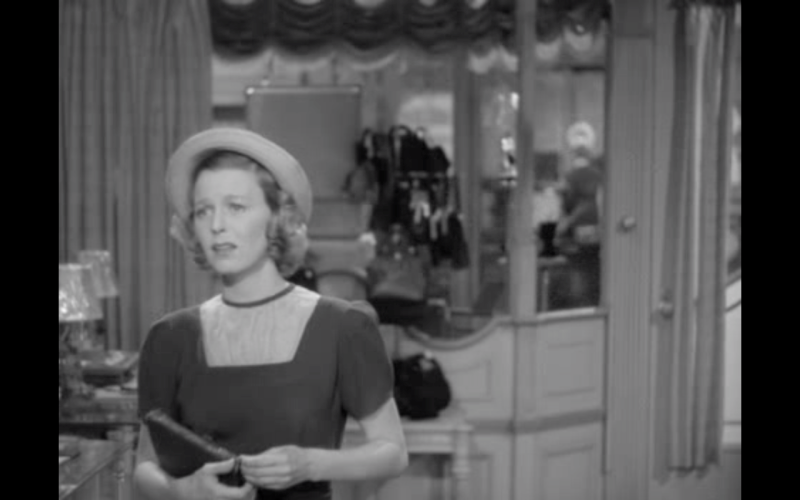 Dig the hat on the snooty customer
The plain sets are just lovely in the film and they preserve the atmosphere of how pre-war shops looked and operated. Even the storeroom is heavenly (remember how things used to come in boxes and not impossible to open plastic)
I really love her dress here with the crossed straps, which she wears in several scenes in the film with a variety of blouses (but the polka-dot one is my favourite!)
How cool does she look here, reading a book and pointedly ignoring Mr. Stewart
Even struggling shop girls could afford to buy a fur coat on credit, so important during the winter months (and look a matching hat!)
I love the bounder's fur trimmed coat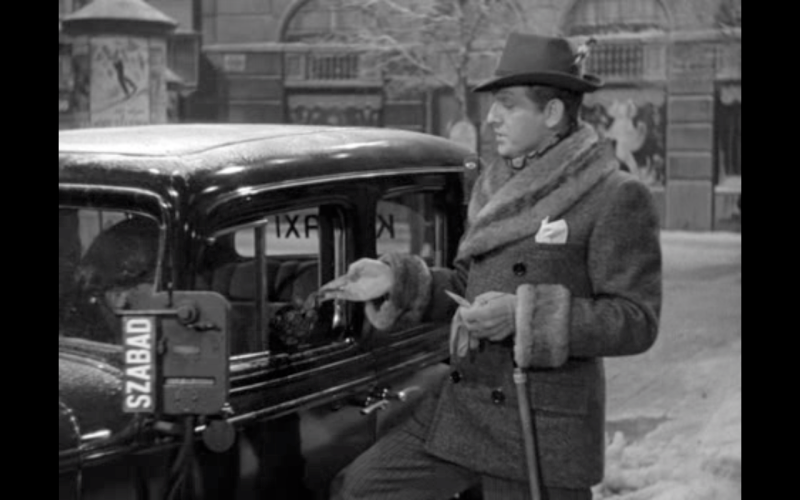 I miss how people were always just so well-dressed
Isn't this necklace just beautiful and in such a wonderful velvet box?