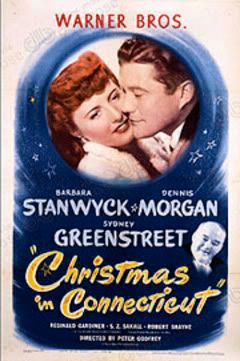 My dear, if you haven't seen this 1945 film yet then boy, are you missing out on one of the most delightful holiday comedies ever! Barbara Stanwyck is a single journalist who writes a popular column as the perfect cook and ideal housewife living on a farm in Connecticut with a husband and a baby. Sydney Greenstreet plays the publisher who decides that he wants to spend a traditional Christmas on the farm and to bring along a war hero with him. My favourite parts are Miss Stanwyck's costumes by Edith Head, S.K. Sakall saying "hunky-dunky" and running the plot and everyone referring to the borrowed babies as "it".
Notice how this casual outfit is immediately dressed up with a leopard print belt (now I want one!)
Does anyone else recall a delivery person in films looking this cool in a cape?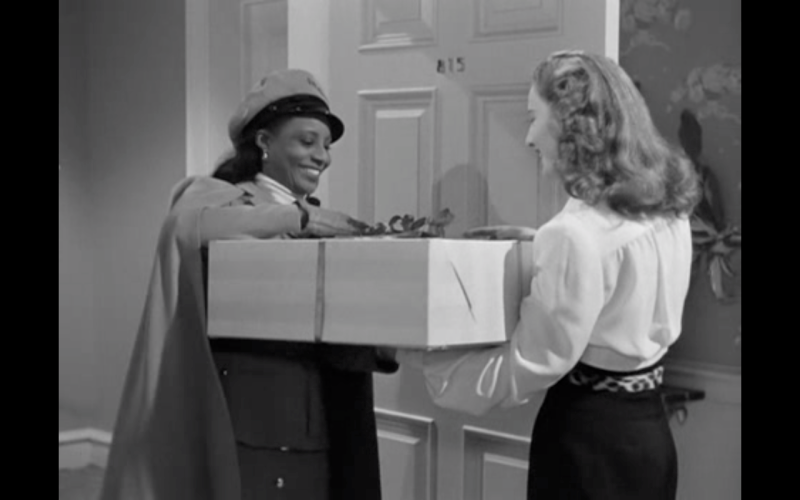 It really does make a difference buying a fur coat of one's own, rather than getting it as a gift. In this case, it became Miss Stanwyck's reason for maintaining a charade in order to get a raise to pay off the bill.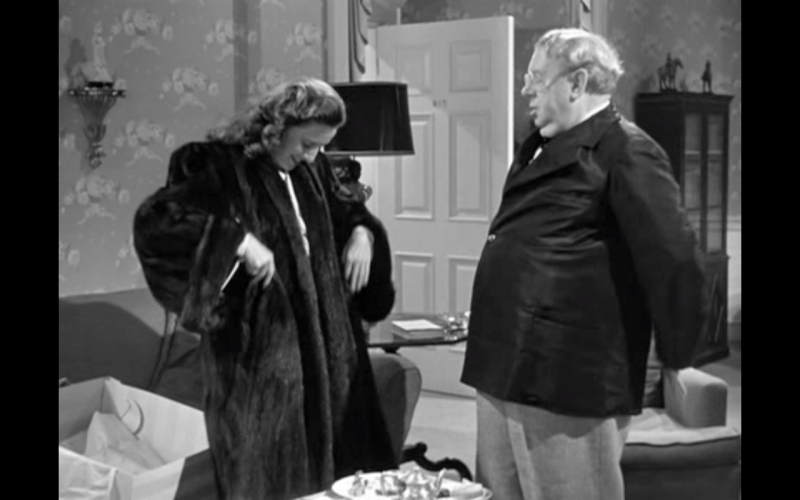 I love the masculine decoration on the suit combined with the feminine bow on the hat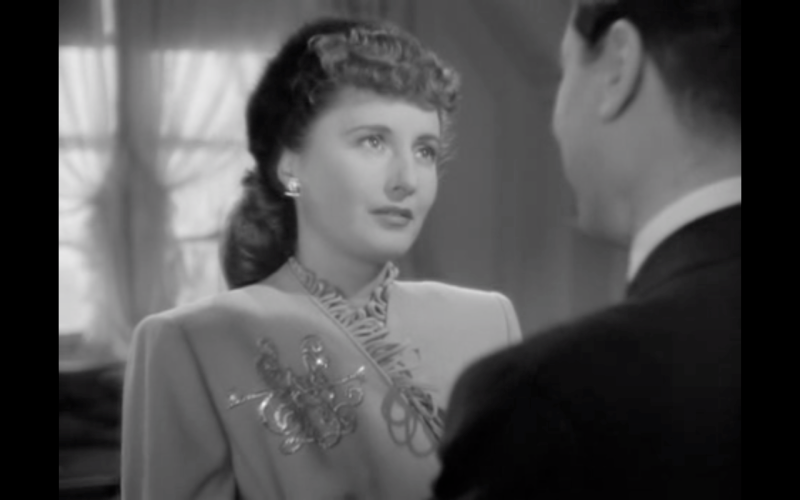 Now that's a Christmas tree!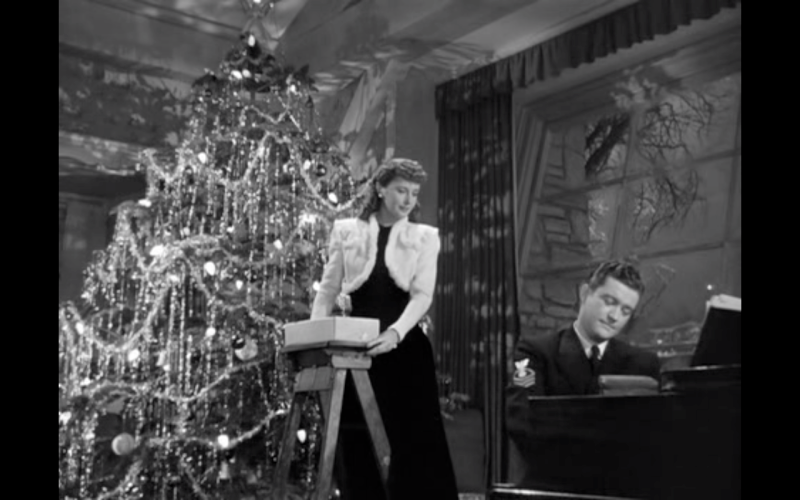 I'd never thought to wear two scarves with a robe before
I love how, in films, whenever the maid is storming out in the middle of the night, she always has an old fur wrapped around her neck
Gingham jumper!!!
How to flip flapjacks if you are a terrible cook:
I just love her giant bow tie
Look at the stripey detail on this extra's dress
What to wear when negotiating with the boss before storming out of the house: plain dark suit with a little ruffled blouse
Dig the nurse's Betty Grable-style curls