Bell, Book and Candle (1958) may seem like a Hallowe'en picture due to it's subject matter, but I like to watch it in December since it's set at Christmastime.
Kim Novak plays a bored witch/African mask shop owner who has a major crush on Jimmy Stewart who happens to live upstairs and so she puts various spells on him so that he will fall in love with her and dump his snobby girlfriend. Jack Lemmon is hilarious as her bongo-playing warlock brother and Elsa Lanchester is at her eccentric best as the aunt.
This is my second favourite film example of Kim Novak's unique style. Rather than have her wearing copies of Marilyn's style (like they did with Jayne Mansfield), the studio instead put her in darker, fitted and unadorned costumes that are both casual and glamourous. Of all of the blonde bombshells of the fifties, hers is the style I most want to copy.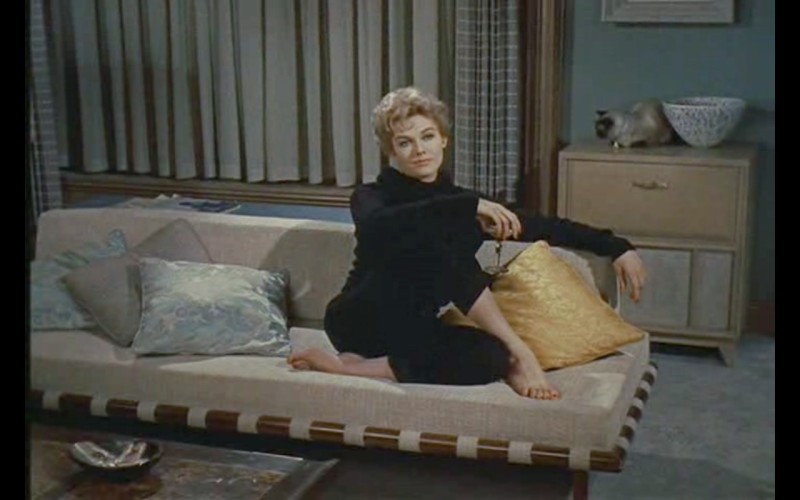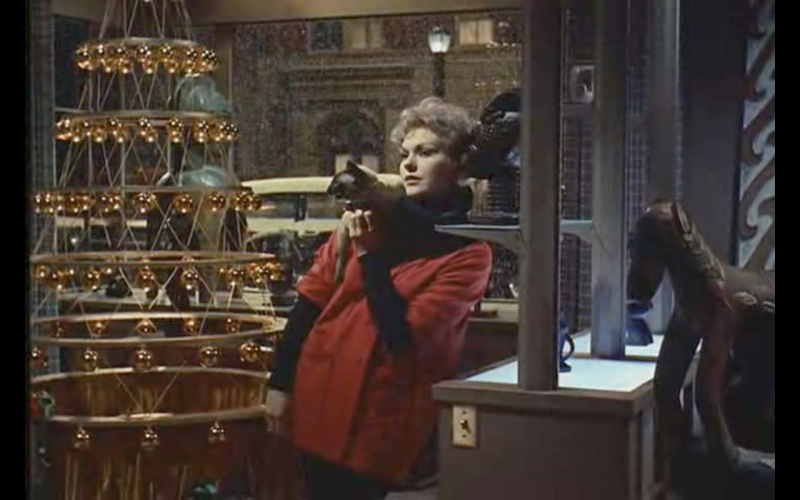 Love the unconventional, yet super cool Christmas tree.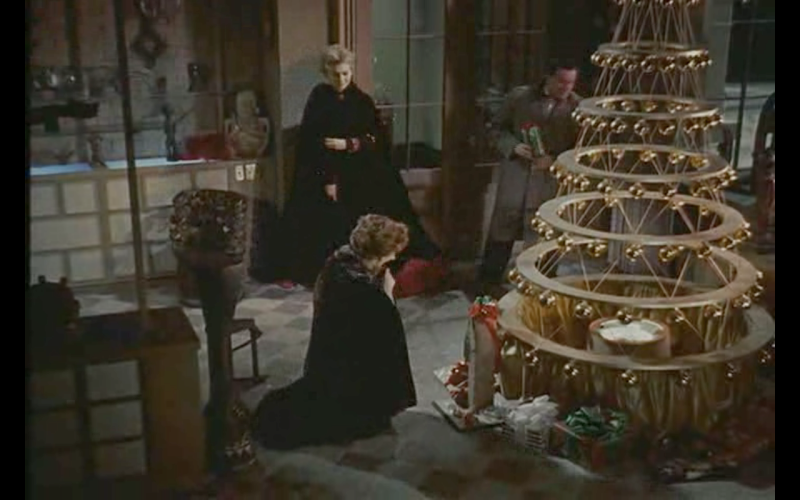 Notice how the earrings and gloves make enough of a statement that a necklace is unnecessary. Does anyone else get nostalgic for being able to smoke in restaurants, purely for the atmosphere created as a result?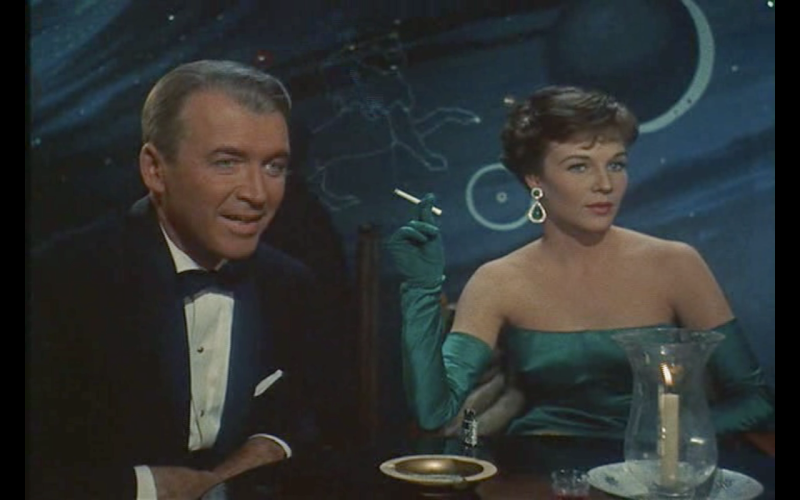 It seems to me that every one of Kim Novak's films had evening gowns that drew all the attention to her back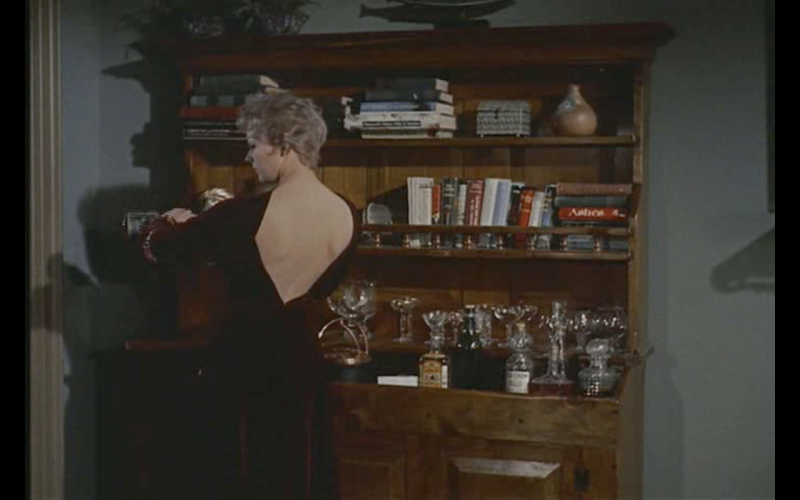 I really want a velvet cape with a hood, they're so dashed hard to find. Not to mention the fuchsia muff!
One of the few bright colours that Miss Novak wears in the film, a pink robe with a matching jewelled belt!
Just your typical American family
I do find scarves to be much more interesting and easier to wear than necklaces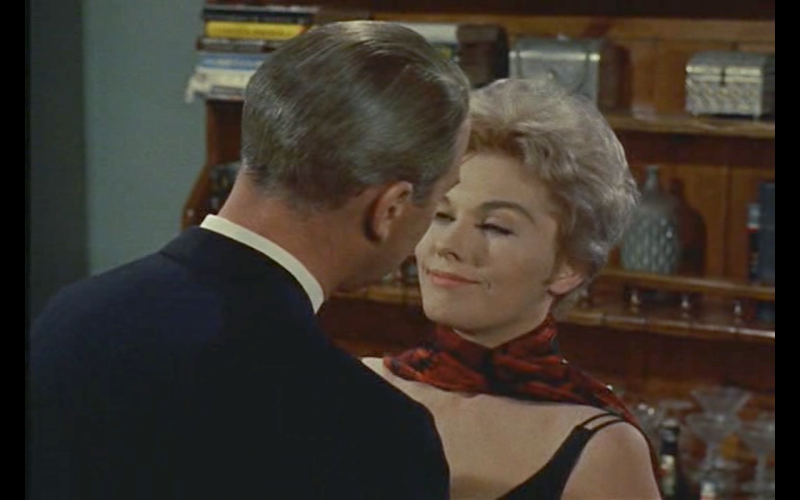 This style of pump used to be so prolific. Does anyone know where to find them, apart from
Re-Mix?
Ernie Kovaks (a genius, his TV show was ahead of his time and is still ahead of our time) is brilliant as a the shabby, alcoholic author who investigates the occult and the magic community
I love her pearl-grey silk suit and tie blouse
I've never seen a turtleneck before or since like this red one. I know want a leopard cape too.
And it's reversible! And hoods make so much more sense than the traditional pointed hats for modern witches.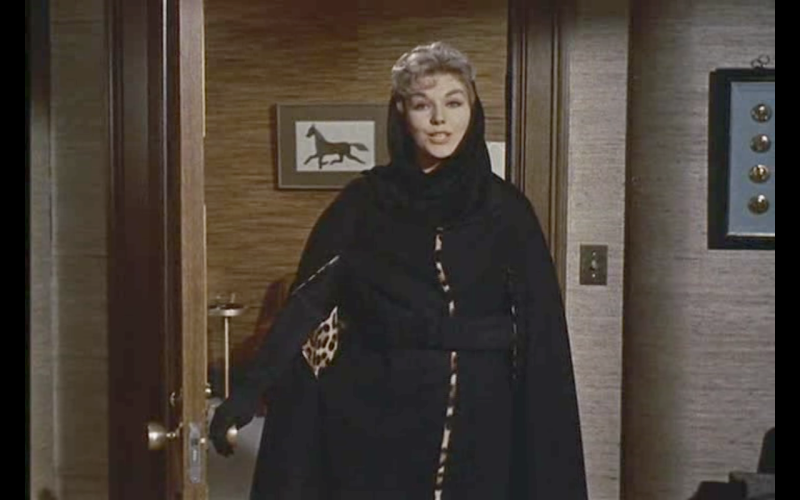 This dress is one of the best defences for the necessity of proper foundation garments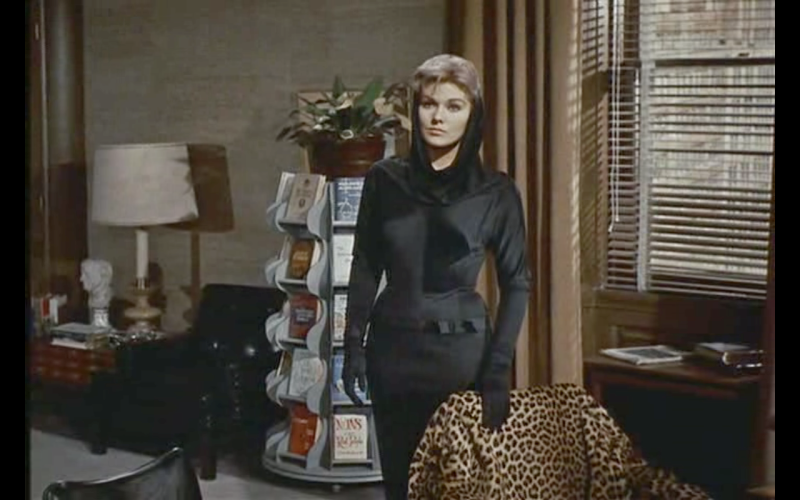 Elsa Lanchester is just marvelous in the film.
Hermione Gingold almost steals the show in just 3 short scenes playing the head witch of the New York witching community with her eccentric Edwardian costumes and accessories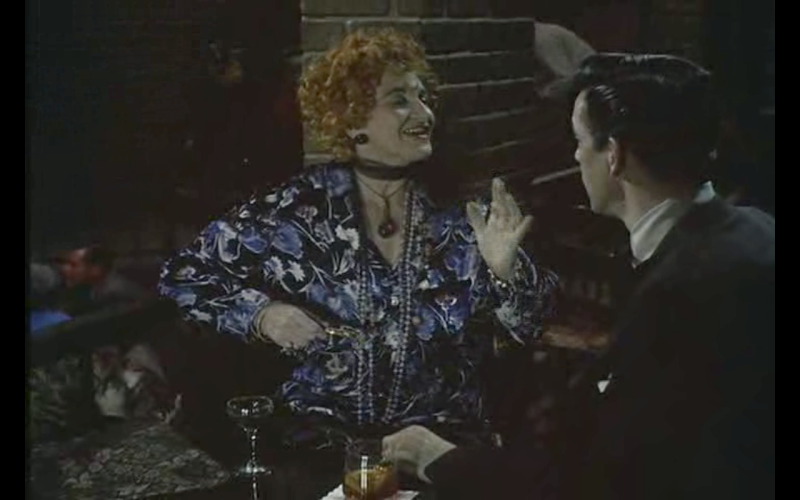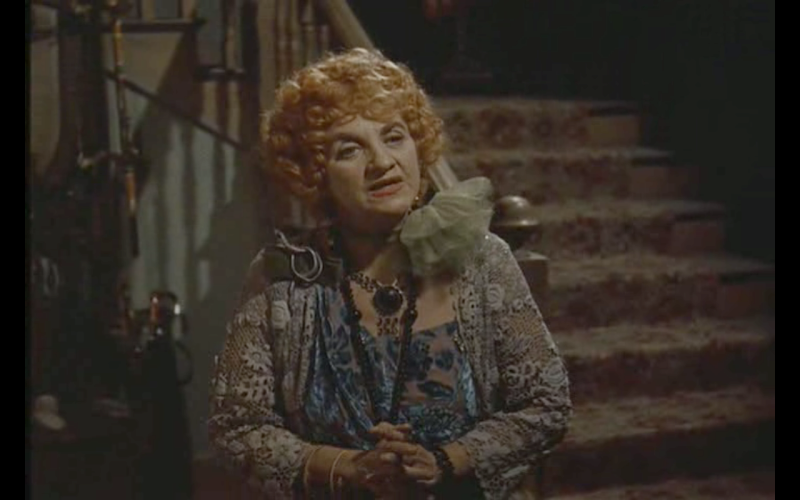 Milk Leg? Whites? Hollow Heels? I've never heard of those.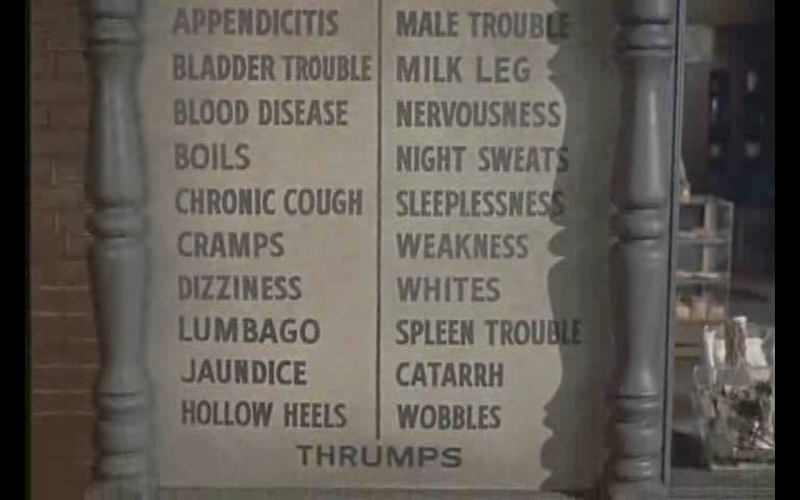 Isn't this dress just so sweet and practically impossible to find nowadays